Intro to survival kits, 1, 2, 4 persons. Car kits, hunters, food prep.
Basic Survival Kits
Survival kits should last you at least 72 hours. This is the most critical time after a disaster strikes to have everything you need to outlast the disaster. So having everything you need will go a long way towards you successfully making it through the disaster. Though you might think you have everything you need, it never hurts to double check your own survival kits.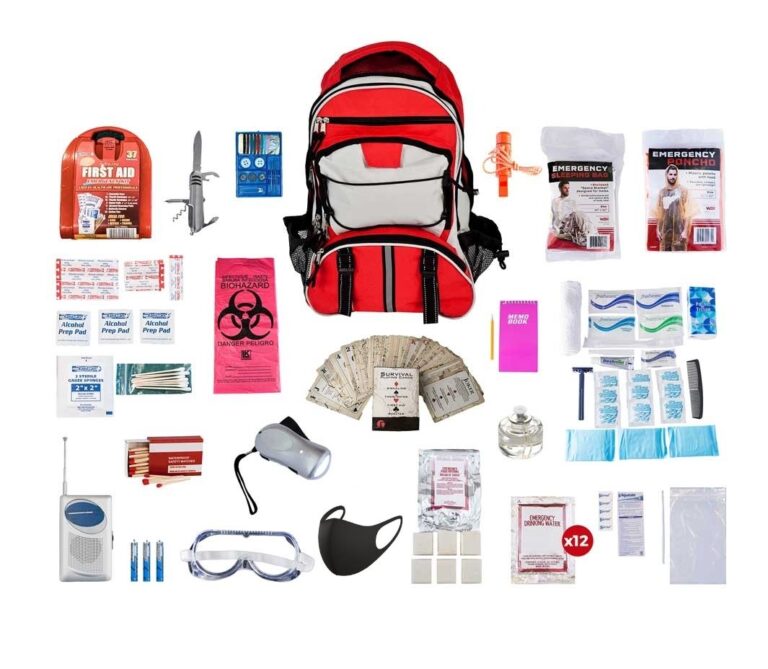 Deluxe Survival Kits
Every household should have at least a 72-hour supply of food and water, and more is better. Flashlights, tools like survival knives, axes, extra prescription medications, and a first aid kit are basic to a good survival kit. Putting one together takes a lot of thought and time. Our collection of the best survival kits can help simplify the process. Choose the one that's best for you and your family and then personalize it to meet your needs. Don't delay. Do it today because you never know.
Elite Survival Kits
Our beautiful world can be a scary place sometimes. You never know when an emergency situation will occur, or disaster will strike. Severe storms, natural disasters, wars, epidemics, and pandemics, or getting lost in the wilderness are a few of the times when a survival kit can mean the difference between life and death. Are you prepared?